French immersion courses near Bergerac in the Dordogne

We are now taking reservations for 2022 weeks after a disastrous year in 2020 and spring 2021 when no one arrived on any of our French courses due to the Pandemic and quarantine restrictions apart from three courses in September and October 2021
Everyone who is fully vaccinated can come to stay with us in France with no need to quarantine when you return to the UK .Non vaccinated people can also attend as long as they have a valid up to date negative pcr test. We can get you a free pcr test at the end of your stay if you need this to enter the UK this is for non vaccinated people. For further information please check out this website link https://www.connexionfrance.com/French-news/Covid-19-Rules-for-travel-to-and-from-France
In these troubling times we want to give you the assurance that the Bourdil Blanc was rented during the summer months of 2020 and 2021 everyone was safe with very good sanitisation between rentals and a good stock of cleaning materials and masks to ensure safety . The South West is a very safe region in France with very few cases and deaths and as I am sure you know a very lovely place to have a holiday learning French
Our cancellation policy is that if customers find that they cannot arrive at the Bourdil going forward as there are restrictions and the FCO advises against all but essential travel to their destination then customers can have the option of a credit note so that they can postpone holidays to a later date up to 18 months in the future . Customers cannot request a cancellation for any other reason Clients are encouraged to buy travel and medical insurance before they book.
2022 dates are published on the date page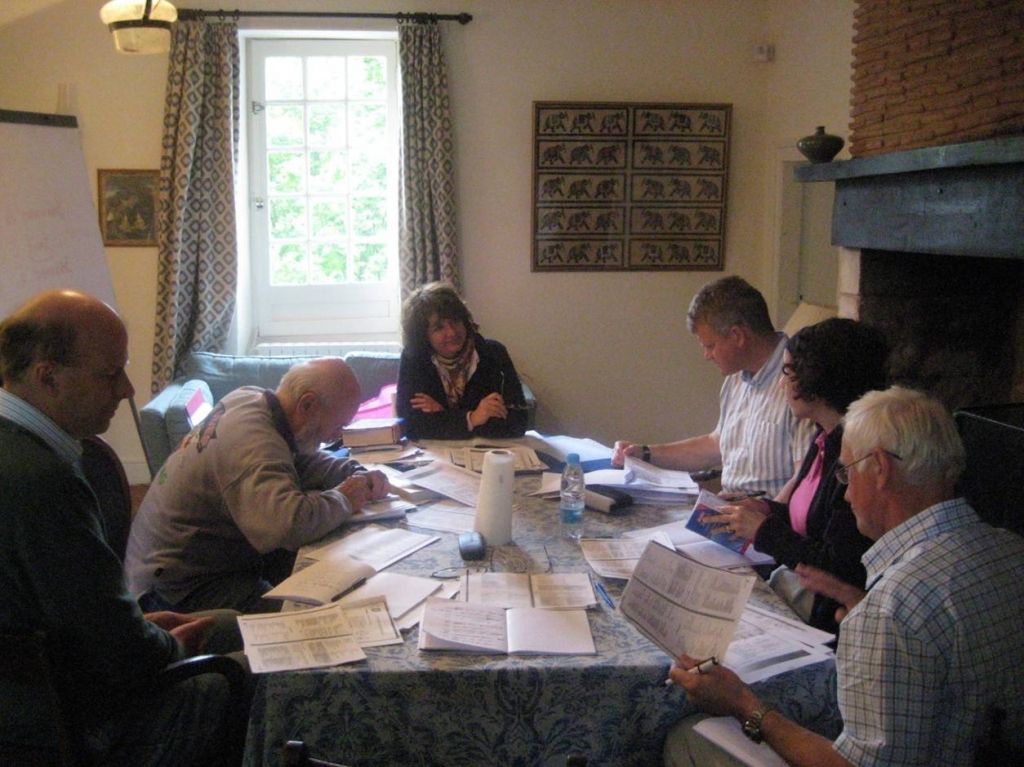 At French in the Dordogne we are delighted to invite you to le Bourdil Blanc, near Bergerac, for an inspiring week-long residential language holiday. Improve your French on our immersion courses whilst enjoying this most beautiful part of France staying in a lovely French manorhouse. Half the day in class, half the day on trips, all the time in French !
Our residential French immersion weeks offer the following for elementary French speakers and above :
Excellent teaching in small groups to improve listening, understanding and speaking skills with highly experienced native French speakers, who will offer encouragement, error correction and suggest alternative expressions ,thus improving your communication skills and expanding your vocabulary.
Fascinating trips to various tourist sights led by teachers also well versed in local history and geography, conducted in French throughout. Le Bourdil revels in an unbeatable location, right in the heart of the Dordogne, within easy reach of so many of its historic attractions, some of the very best in France.

Comfortable living in le Bourdil Blanc, an elegant 18th century manor house nestling in its own grounds with excellent on-site facilities, including heated outdoor swimming pool , all-weather tennis court, walking, cycling, boating and fishing
A relaxed house party atmosphere which is great fun. We are used to welcoming those holidaying alone, couples and groups, and all hosted by the fluent French-speaking English owner of le Bourdil.
Really good regional food prepared in-house by Bernadette, le Bourdil's cook. The Dordogne is a well-known gastronomic region in France, respected particularly for its farm produce. And of course it is deep in winemaking country giving you the chance to enjoy some of Bergerac's best regional wines , all accompanied of course by lively conversation in French.
All this only 15 minutes from Bergerac airport with direct flights from numerous regional airports offering the easiest and fastest access from the UK via low cost airlines such as Ryanair, Flybe and Jet2. There is also the TGV fast train service from London St Pancras which takes about ten hours so access is straightforward. More information on "How to get here" page All transfers to and from Bergerac are included in the price of the course.

It is really quite easy to get away from it all to improve your French in this total immersion course with minimum stress from travelling in these worrying times, and maximum enjoyment from being in rural France at its very best.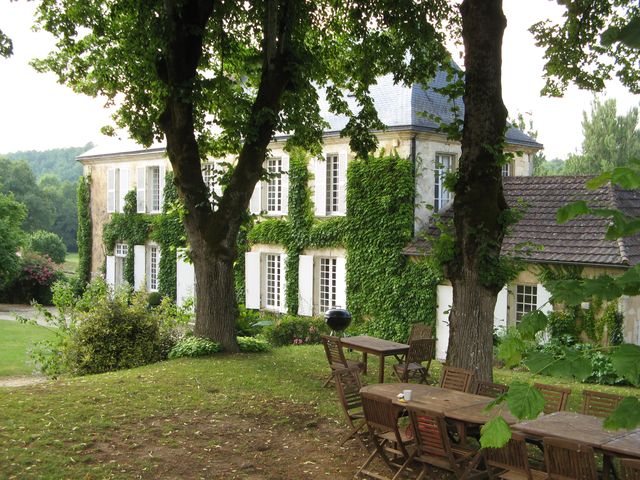 * Please note – as mentioned, our courses are for language improvement and are not designed for beginners. Participants need to range from an elementary level in French to Advanced (at least a level A2 as defined by the CEFR: The Common European Framework of Reference for Languages - standards of language ability. This means that, as a minimum, you need to be able to formulate simple sentences and to understand the essence of what is being said when French is spoken slowly to you.

Please take time to browse through our site and should you wish to talk to us directly simply call us on 0033 632624315 or in the UK on 07768 747610 and we will be pleased to answer your questions.


We very much hope to hear from you soon
Jane Hanslip